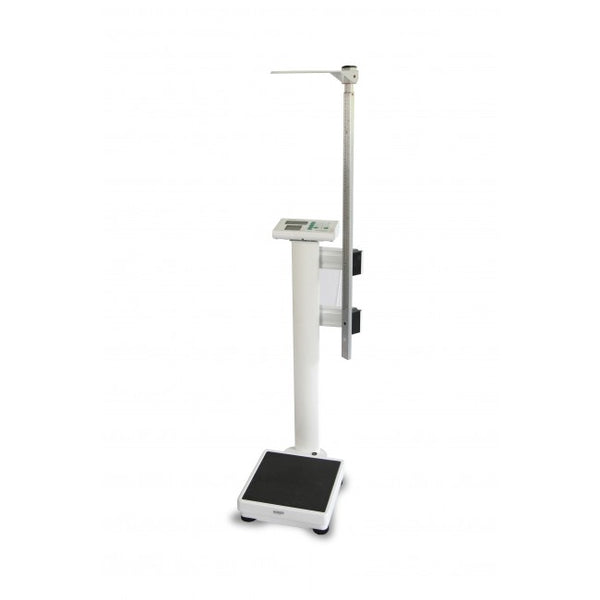 Collection Available
All equipment can be collected in person from our HQ
Click here to view a specification PDF
The Marsden M-110 is a Class III Approved column scale with a high capacity and the ability to measure a patient's BMI.
The high capacity and excellent accuracy of the M-110 mean it's suitable for almost any patient.
The M-110 is available with an optional height measure - both manual and automatic versions. A printer can also be added, allowing patients to take away a printed record of their height, weight and BMI reading along with the date and time the readings were taken.
Boasting heavy duty construction, the Marsden M-110 Column Scale will withstand years of regular use - and will last even longer and stay accurate with the help of a Marsden service contract.
Additionally, there is optional  Bluetooth connectivity for connection to systems, databases, smart phones, tablets and PCs.
homepage.onboarding.product_text
homepage.onboarding.product_text
homepage.onboarding.product_text
Product title
Vendor
€19,99 | €24,99
Product title
Vendor
€19,99 | €24,99
Product title
Vendor
€19,99 | €24,99
Product title
Vendor
€19,99 | €24,99