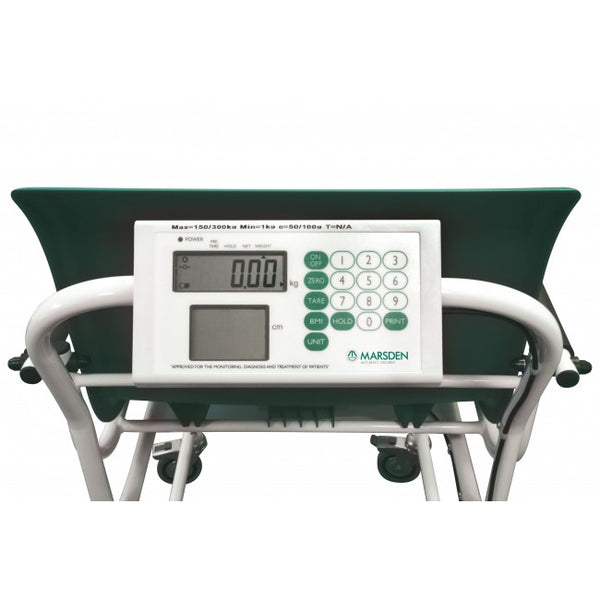 Collection Available
All equipment can be collected in person from our HQ
Click here to view a specification PDF
The Marsden M-200 is a high capacity chair scale with an extra wide super-sized seat, useful for weighing bariatric patients. However, its high accuracy makes it ideal for weighing patients of all sizes.
The chair scale has hinged armrests and footrests for patient comfort and easy patient transfer.
The M-200 has two rear brake wheels and fixed wheels at the front. An optional handle is available to aid manoeuvring patients around, and an optional seat belt is also available.
The scale has optional Bluetooth connectivity for connection to systems, databases, smart phones, tablets and PCs.
homepage.onboarding.product_text
homepage.onboarding.product_text
homepage.onboarding.product_text
Product title
Vendor
€19,99 | €24,99
Product title
Vendor
€19,99 | €24,99
Product title
Vendor
€19,99 | €24,99
Product title
Vendor
€19,99 | €24,99