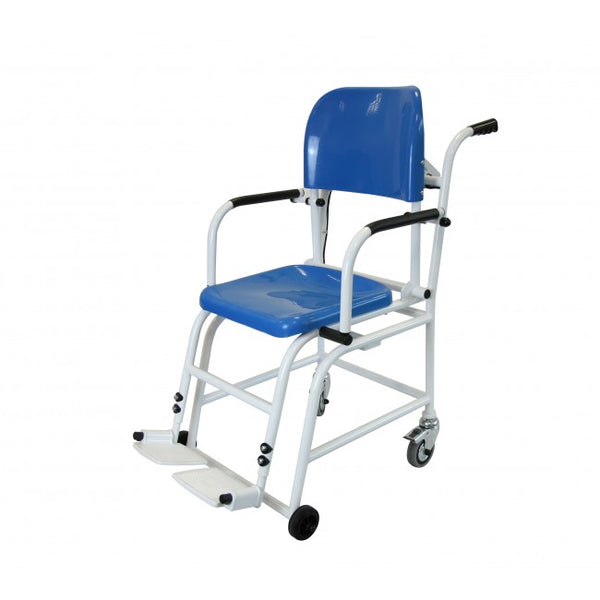 Collection Available
All equipment can be collected in person from our HQ
Click here to view a specification PDF
The Marsden M-210 Chair Scale is a professional medical weighing scale with a high capacity of 250kg and numerous functions, like BMI, Hold and Tare.
This scale offers extreme accuracy - to 50g - and easy manoeuvrability: It is lightweight and easy to move with two rear brake wheels and two fixed wheels, and the armrests and footrests are hinged for easier patient transfer. The M-210 is powered by a mains rechargeable battery, meaning patients can be weighed absolutely anywhere.
Bluetooth connectivity is also available with the M-210, making it a great telehealth solution. Tick the checkbox below and your M-210 will be able to instantly transfer weighing data to a tablet/smartphone device, PC or central database.
As a Class III Approved medical scale with numerous functions and an easy to use indicator, the M-210 Professional Chair Scale is a Marsden best-seller. It's ideal for hospitals, nursing homes and care homes.
homepage.onboarding.product_text
homepage.onboarding.product_text
homepage.onboarding.product_text
Product title
Vendor
€19,99 | €24,99
Product title
Vendor
€19,99 | €24,99
Product title
Vendor
€19,99 | €24,99
Product title
Vendor
€19,99 | €24,99