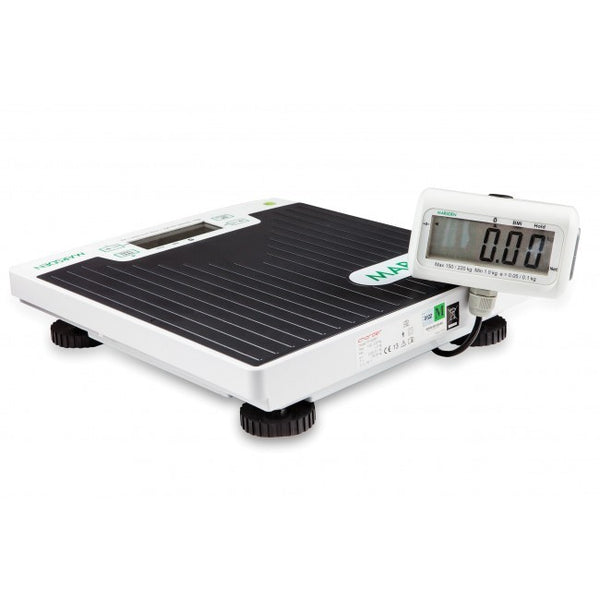 Collection Available
All equipment can be collected in person from our HQ
Click here to view a specification PDF
The Marsden M-425 is a portable floor scale, which, due to its Class III stamp, is legally approved for medical weighing in schools, surgeries and at home.
This medical weighing scale includes a hold of weight function, meaning the patient's weight will freeze on the screen even if they move about on the scale. A BMI function allows you to calculate a patient's BMI using the M-425. The remote display allows descreet weighing - perfect for weight sensitive areas, like schools.
As a lightweight scale that runs on batteries, the M-425 makes the perfect portable medical weighing solution. A carry case is also available for transporting the scale.
For those needing a telehealth solution, the M-425 is available with Bluetooth, for transferring data directly to a smartphone, tablet, PC or central database. Simply select the Bluetooth option below - or get in touch with us to find out more about telehealth solutions.
homepage.onboarding.product_text
homepage.onboarding.product_text
homepage.onboarding.product_text
Product title
Vendor
€19,99 | €24,99
Product title
Vendor
€19,99 | €24,99
Product title
Vendor
€19,99 | €24,99
Product title
Vendor
€19,99 | €24,99