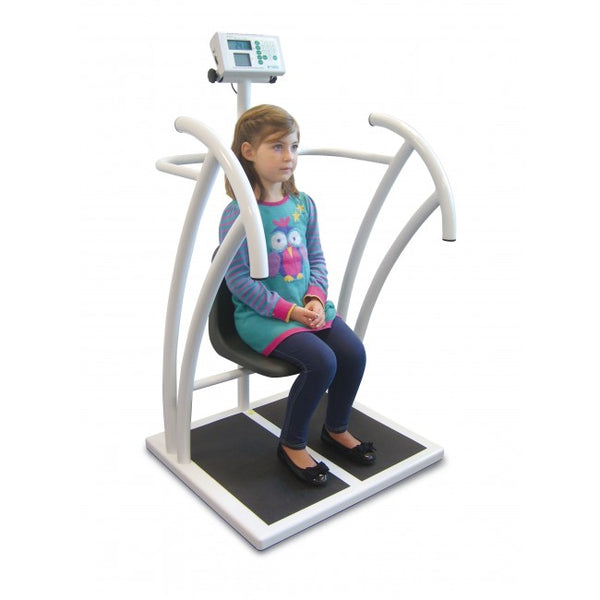 Collection Available
All equipment can be collected in person from our HQ
Click here to view a specification PDF
The Marsden M-700 is a Class III Approved, 3-in-1 baby, toddler and adult scale, with handrails, seat and removable baby bowl.
The M-700 measures a patient's BMI (when standing on the platform), and weighs to an accuracy of 20g (for babies and toddlers, using the baby bowl or the seat) and 50g (for older children or adults standing on the platform). The capacity of this weighing scale is 150kg (60kg for babies and toddlers).
A unique, robust scale with automatic selection of correct weighing range, hold of weight feature and BMI on adult range, the M-700 includes handrails so those less steady on their feet can be weighed. The M-700 has been designed for use in surgeries and in mother and baby clinics.
Additionally, this weighing scale has optional Bluetooth connectivity for connection to systems, databases, smart phones, tablets and PCs. Contact us to find out more.
homepage.onboarding.product_text
homepage.onboarding.product_text
homepage.onboarding.product_text
Product title
Vendor
€19,99 | €24,99
Product title
Vendor
€19,99 | €24,99
Product title
Vendor
€19,99 | €24,99
Product title
Vendor
€19,99 | €24,99