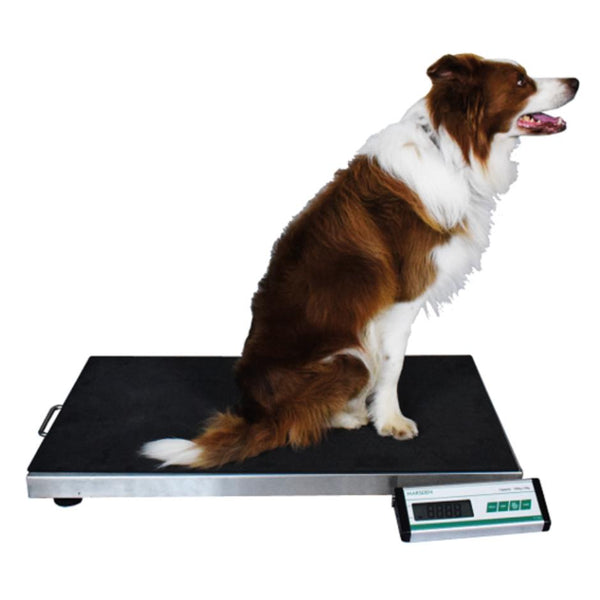 Collection Available
All equipment can be collected in person from our HQ
Click here to view a specification PDF
The Marsden V-150 is a large, high quality veterinary scale which has large stainless steel base. It has an accuracy to 50g or 100g (see options below) and a non slip mat.
This animal scale has wheels and a handle, making it easier to move the weighing scale around vet surgeries. It can also be stored on its end to save space. The indicator comes with brackets for wall mounting.
The scale is powered by a rechargeable battery, meaning it can be used absolutely anywhere without needing mains supply. An adaptor is supplied as standard with the scale.
This weighing scale an be switched between kg and lbs, and includes Zero, Hold and Tare functions.
The V-150 Large Veterinary Scale is most commonly used by vets to weigh medium to large sized dogs. Scroll down for further details and specifications.
homepage.onboarding.product_text
homepage.onboarding.product_text
homepage.onboarding.product_text
Product title
Vendor
€19,99 | €24,99
Product title
Vendor
€19,99 | €24,99
Product title
Vendor
€19,99 | €24,99
Product title
Vendor
€19,99 | €24,99