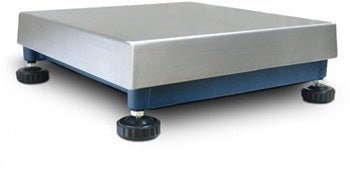 Collection Available
All equipment can be collected in person from our HQ
Click here to view/download a specifications PDF
Functioning with a "single point" 350 Ohm aluminium load cell, approved according to OIML R60 C3 standards (3000 divisions), IP65 protection degree.
Steel tubular structure, oven-fire painted blue, with adjustable resting feet and level.
Fitted with stainless steel loading surface.
Up to 15 Vdc power supply.
Shielded cable for connection to the indicator.
Upon request:
- 3000e CE-M approval;
- support column for indicator.
homepage.onboarding.product_text
homepage.onboarding.product_text
homepage.onboarding.product_text
Product title
Vendor
€19,99 | €24,99
Product title
Vendor
€19,99 | €24,99
Product title
Vendor
€19,99 | €24,99
Product title
Vendor
€19,99 | €24,99