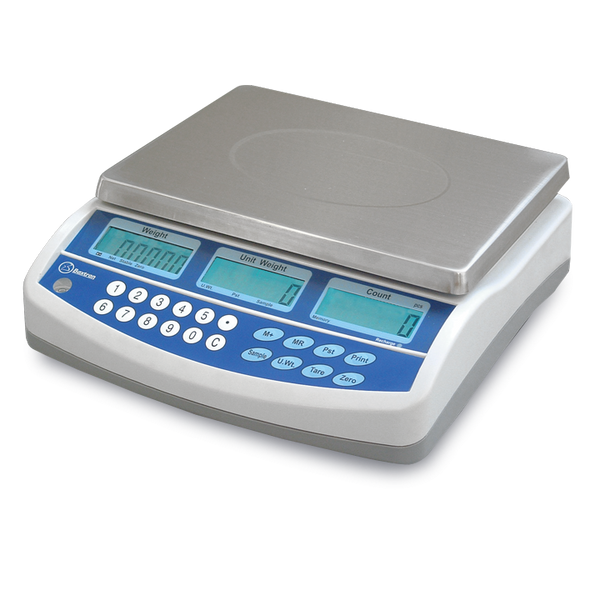 Collection Available
All equipment can be collected in person from our HQ
Click here to view our Specification PDF


Easy and fast operation piece counting scale
Piece counting scale.
High resolution, 60.000 internal divisions.
Aluminium load cell.
ABS housing.
Stainless steel pan.
Pan size: 300x230 mm.
IP44 protection.
Individual displays for the total weight (6 digits), unit weight (6 digits) and number of pieces (6 digits).
Backlight LCD displays with digits of 20 mm.
8 function indication symbols.
20 keys.
Overload protection.
Bubble level.
Adjustable feet in height.
Operating temperature range: 0ºC +40ºC.
Internal recharged battery.
Power supply with adaptor AC/DC 230Vac 50Hz.
Units: kg.
Optional RS232. Print and PC format.
homepage.onboarding.product_text
homepage.onboarding.product_text
homepage.onboarding.product_text
Product title
Vendor
€19,99 | €24,99
Product title
Vendor
€19,99 | €24,99
Product title
Vendor
€19,99 | €24,99
Product title
Vendor
€19,99 | €24,99